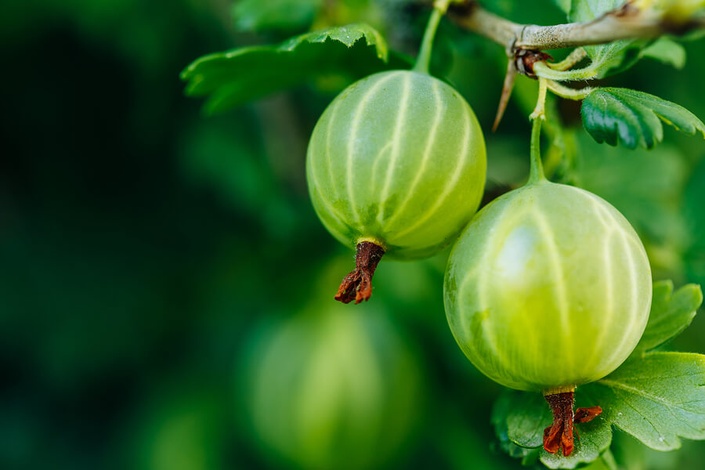 Amalaki
Your Friend for Immunity, Fertility and Hair Growth

Align and balance your body with Amalaki (Amla)
---
Amalaki (Indian Gooseberry), is recognized for its rejuvenating qualities. Revered in India, this fruit and its tree, is regarded as sacred. Ayurvedic scriptures, hold the power of Amalaki in high regard, and view it as a powerful nutrient - a "super fruit", that can balance circulation, enhance metabolism and maintain an overall stability in the body. Amalaki has the highest source of naturally occurring vitamin C, enhancing immunity and supporting cell renewal. Furthermore, Amalaki is an excellent detoxifying agent, healing and enhancing the liver function. Beyond, physical health, Amalaki also supports emotional wellbeing, by connecting with the heart chakra, the center for courage, compassion and union with higher planes of consciousness.

Led by Acharya Shunya, this class is unique as a result of her spiritual lineage, personal experiential knowledge and approach to Ayurveda as a "lifestyle". Born in a family of healers that lived by Ayurvedic principles and taught by her grandfather who was a renowned Vaidya (Ayurveda healer), Acharya Shunya has a lifetime of experience, further strengthened by her practice and teaching. Continuing in her lineage's tradition, she truly embodies the philosophy and lives it everyday. Her stories, remedies, anecdotes and case studies allow for a truly unique experience.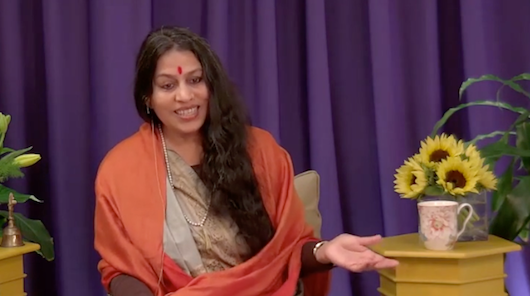 The recipes are unique and a delicious treat! Learn how to make a nutrient rich Amla preserve, a meal enhancing pickle and a sherbet with Amalaki water. Chef Sanjai's style is effortless as is his culinary expertise and natural passion for Ayurveda.

Unique in delivery, the class is taught in an intimate and immersive style from an ancient tradition called gurukulam. This format creates space for a lively class discussion, guided by a presentation and imagery thus allowing for learning to happen in a natural, experiential manner. Acharya Shunya's spiritual lineage and knowledge of the sister sciences of Vedanta and Yoga, provide additional value, leaving you with an integrated view of how to live a well balanced, healthy, happy life.

Join Acharya Shunya and Chef Sanjai for a heart opening journey filled with health enhancing knowledge, and connect with Amalaki at a deeper level!



In depth knowledge about Amalaki, taught directly from sacred Ayurveda texts such as: Charaka Samhita, Bhavaprakash, Susrut Samhita.
A lively class, taught in a holistic and systematic manner, that effectively delivers a comprehensive understanding, led by best selling Ayurveda author, and Vedika Global wisdom school founder, Acharya Shunya.
Step-by-step, guided recipes, direct from ancient texts, tested and designed for contemporary living, demonstrated by our passionate Ayurveda Master Chef Sanjai.
A printable, practical in-home remedy and recipe guide, to add to your very own Ayurveda resource library.
Timeless Wisdom for Total Transformation
Gain optimal health and begin to build a reverential and everlasting relationship with Ayurveda. Acharya Shunya's teaching style is authentic and powerful; she embodies and lives Ayurvedic wisdom. Infused with deep expertise, the recipes, rituals and practices are powerfully taught in a way that will remain with you for years to come.


Get started today and benefit from the following and many more home remedies:
Keep sugar levels in check: Check out an Amalaki home remedy that works effectively in enhancing kidney and liver function.
Nourish hair and scalp: Amalaki is a timeless ingredient used for adding lasting shine and softness to human hair. Check out how!
Reduce cholesterol and promote heart health: Reduce plaque build up. Learn the different ways you can use Amalaki to improve your health!
No more pink eye: Amalaki is the answer to overcoming the embarrassing painful pink eye disease! Check out how.
Cool and calm the skin: Balance out your skin tone, and improve its radiance, once again, with Amalaki!
Enjoy the learning journey with a knowledge enhancing class format


Introduction of Vedic Ancestral Lineage of Acharya Shunya (08:06)
Overview of Amalaki (23:07)
Discussion of Amalaki properties (45:50)
Discussion of Amalaki Home Remedies (1:20:30)
Recitation of Amalaki Mantra (1:27:19)
Questions and Sharing (1:35:40)
Demonstration of Amalaki Recipes (1:51:25)
Your Instructors
Benefit from ancient wisdom and years of authentic lived experiences by our teachers.

Experience an intimacy and deeply personal experience with Amalaki and our teachers. As a result of their deep wisdom, personal passions and embodiment of Ayurveda lifestyle, the delivery is authentic and from the heart, leaving you feeling connected to Mother Nature, her gifts of wellness and your own innate capacity to self-heal.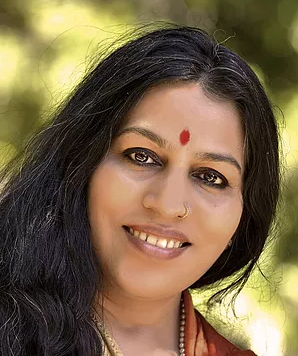 Acharya Shunya is an extraordinary teacher and author of the living wisdom of Ayurveda. She is a traditional Vedic lineage holder and founder of Vedika Global, former President of the California Association of Ayurveda Medicine and teaches at the California Institute of Integral Studies and complementary medicine symposiums at Stanford, UCLA, and UCSF. Acharya Shunya's latest book, "Ayurveda Lifestyle Wisdom" is a bestselling book on Amazon.com.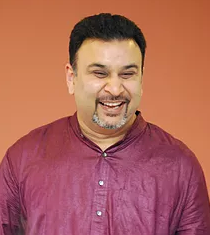 Chef Sanjai is the head of the Ayurveda cooking department at Vedika Global and serves on the Board of Vedika Global. He teaches over 200 original recipes inspired by ancient Ayurvedic source texts, based on the science of the healing potency and potential of the ingredients used in the healing Ayurvedic recipes.

A class loved by all:



Amalaki is such a powerful Rasayana. I will always remember that 'it helps to love more and need less.' And that it is yet another of the great plant beings that helps our hearts. I bought some Amalaki tree seeds and plan on growing it back home in Hawaii.
- Amrita Basia Wasowski
San Jose, CA



I had never heard of Amalaki before taking this fun, educational class. An eye-opener was all the good things amalaki is used for: immunity enhancer, anti-diabetic, richest source of vitamin C, and so much more. I loved the recipes and teachings on amalaki being a sacred tree.
- Sakshi Joanne Banuelos
San Jose, CA