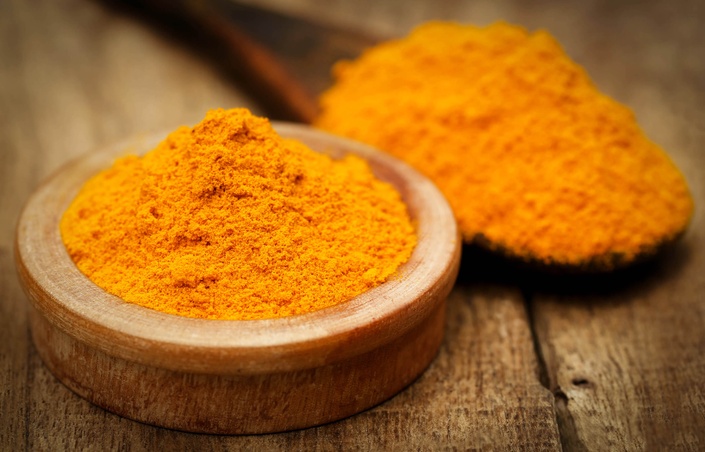 Turmeric
Breathe Easier and Look Your Best

Breathe Easier and Look Your Best
---
Turmeric is one of the most revered spices in the Ayurvedic pantheon. This mighty healer has more than 50 names in Sanskrit, each evocative of its special qualities and benefits. Turmeric promotes the life force within and has an anti-aging effect.


Recently, it has gained popularity all over the world for its therapeutic effects. The anti-inflammatory, anti-microbial, immunity enhancing properties of this spice give it the well deserved status of an anti-aging rasayana - rejuvenator. Not only is it an important addition to cuisine, but it is an essential part of beauty regimens.


Its benefits range far and wide, in conditions such as cancer, Alzheimer's and Multiple Sclerosis, for example. It boosts your immunity, cognitive function, promotes clear thinking and increases memory retention. Acharya Shunya teaches how this magnificent herb clears blockages, purifies blood, and boosts metabolism through its unique pharmacological profile. This golden goodness is brought in to treat diseases such as diabetes, toxicity, urinary tract infections, skin conditions, intestinal worms, respiratory illness.


A tradition worth carrying forward:
Acharya Shunya and Chef Sanjai have revealed this amazing herb's cornucopia of healing abilities in a beautifully evocative class, rich with traditional ancestral knowledge and detailed applications.


Acharya Shunya's great grandfather Bade Baba and grandfather Baba were traditional vaidyas - healers, who lived and spread the knowledge of health and wellbeing to the people in their communities. At that time, India 's rural population faced many difficulties due to colonial rule and were impoverished economically. Baba would send his students to teach the villagers about locally growing herbs to awaken their health in simple yet profound ways. By sharing this ancestral wisdom in a community that wishes to awaken, embrace their right to be healthy and connect to nature's gifts, Acharya Shunya continues the tradition of her family.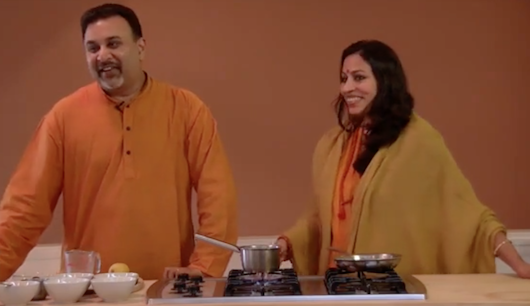 Accessible to everyone, turmeric is a treasure trove of healing abilities. Acharya Shunya's deep respect and knowledge shines through her teachings. Here's an opportunity to cultivate a closer relationship of mutual growth with this magnificent plant. Acharya Shunya and Chef Sanjai explain how this herb suitable for all three doshas can be incorporated into our cuisine and lifestyle internally and externally.



In depth knowledge about Turmeric, taught directly from sacred Ayurveda texts such as: Charaka Samhita, Bhavaprakash, Susrut Samhita.
A lively class, taught in a holistic and systematic manner, that effectively delivers a comprehensive understanding, led by best selling Ayurveda author, and Vedika Global wisdom school founder, Acharya Shunya.
Step-by-step, guided recipes, direct from ancient texts, tested and designed for contemporary living, demonstrated by our passionate Ayurveda Master Chef Sanjai.
A printable, practical in-home remedy and recipe guide, to add to your very own Ayurveda resource library.
Enhance Your Wellbeing Naturally With Turmeric
You will learn home remedies and recipes that can bring you health through turmeric's amazing qualities.


Recover from chronic poor digestion, liver conditions: Turmeric takra is a beverage that can start the healing process for poor digestion and liver afflictions.
A friend to women: Whether during pregnancy or while breastfeeding, this spice can impart health to mother and child.
Soothe eye inflammation and conjunctivitis: Learn how Turmeric can be used to prepare a soothing eye wash.
Home remedy to prevent diabetes and cure urinary disorders: Turmeric combined with supporting herbs can be consumed proactively to gain relief from these diseases.
Beauty aid: Turmeric can be used for all skin conditions, especially as an anti-ageing, anti pigmentation, and anti-blemish agent.
In addition, Turmeric helps to lose weight and reduce cholesterol, alleviate itching, heal cuts, bruises and wounds, sprains, bleeding gums, cough and cold. There are many more internal and external uses described in the class.


Did you know that Turmeric can be used to make savory as well as sweet recipes? Learn how you can get that goodness in so many different ways. When you know how much a recipe can benefit you, it helps you to create a deeper connection with it.
A delicious and healthful condiment: This pickle made with turmeric is an amazing way to tickle the taste buds! The spices and turmeric act together to remove blockages and detoxify. Good things can come in small doses!
Nutrition to muscles, bone and brain cells: All the benefits of turmeric and milk come together and are enhanced by the science and magic of this soothing delicious digestible milk recipe, that was drunk by the rishis.
Nourishing, rejuvenating, digestible pudding: A sweet that will not be a liability! Acharya Shunya recounts how she relished this recipe made by her mother without any idea that turmeric was part of it.
Enjoy the learning journey with a knowledge enhancing class format


Introduction to the Vedic ancestral lineage of Acharya Shunya (00:00:00–00:19:55)
Overview of turmeric (00:19:56–00:58:37)
Discussion of turmeric for liver conditions and chronic poor digestion (00:58:38– 01:03:54)
Discussion of turmeric for conjunctivitis and eye inflammation (01:03:55–01:05:36)
Discussion of turmeric for breast health during breastfeeding (01:05:37–01:10:02)
Discussion of turmeric for hoarse throat and voice protection (01:10:03–01:11:02)
Discussion of turmeric for diabetes prevention and urinary disorders (01:11:03–01:17:39)
Discussion of turmeric for anti-itching (01:17:40–01:19:28)
Discussion of turmeric for anti-obesity and anti-cholesterol (01:19:29–01:28:52)
Discussion of turmeric for cuts, bruises and wounds (01:28:53–01:36:35)
Discussion of turmeric for gum health (01:36:36–01:37:33)
Discussion of turmeric for coughs and colds (01:37:34–01:38:23)
Discussion of turmeric for falls and accidents (01:38:24–01:45:25)
Discussion of turmeric for general health maintenance (01:45:26–01:46:54)
Discussion of turmeric for skin care (01:46:55–02:11:05)
Discussion of turmeric for cancer treatment and anti-inflammation (02:11:06–02:17:31)
How to grow and harvest turmeric (02:17:32–02:20:15)
Demonstration of Haridra Ksheera Pak (Golden Milk) recipe (02:20:16–02:27:05)
Demonstration of Turmeric Pickle recipe (02:27:06–02:40:38)
Demonstration of Turmeric Halwa recipe (02:40:39- 02:55:30)
Demonstration of Turmeric Kadhi recipe (02:55:31–03:15:10)
Your Instructors
Benefit from ancient wisdom and years of authentic lived experiences by our teachers.

Experience an intimacy and deeply personal experience with the Turmeric plant and our teachers. As a result of their deep wisdom, personal passions and embodiment of Ayurveda lifestyle, the delivery is authentic and from the heart, leaving you feeling connected to Mother Nature, her gifts of wellness and your own innate capacity to self-heal.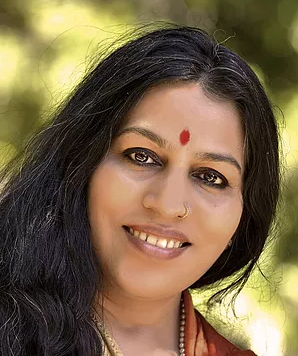 Acharya Shunya is an extraordinary teacher and author of the living wisdom of Ayurveda. She is a traditional Vedic lineage holder and founder of Vedika Global, former President of the California Association of Ayurveda Medicine and teaches at the California Institute of Integral Studies and complementary medicine symposiums at Stanford, UCLA, and UCSF. Acharya Shunya's latest book, "Ayurveda Lifestyle Wisdom" is a bestselling book on Amazon.com.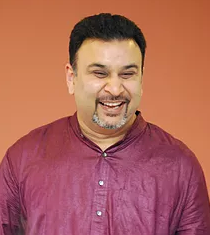 Chef Sanjai is the head of the Ayurveda cooking department at Vedika Global and serves on the Board of Vedika Global. He teaches over 200 original recipes inspired by ancient Ayurvedic source texts, based on the science of the healing potency and potential of the ingredients used in the healing Ayurvedic recipes.
A class loved by all:



Shunyaji's teachings have given me a deeper understanding of this incredible herb that, as a South Indian, I have long incorporated into my cooking and kept on hand for cuts and wounds. On two occasions, a regular application of turmeric combined with aloe vera has not only healed my hands of severe eczema but removed all blemish as well. Understanding turmeric's prabhav or special effect of reducing excess Pitta when cooked in dairy, such as ghee or milk, I've started having turmeric milk at times when I need a quick and light dinner. I even add it regularly to my cat's food, so our entire family is receiving its benefits.
- Nalini Ramji
Tomales, California



In our Sri Lankan/Australian house, we use turmeric powder a LOT in our cooking but this amazing and rich class taught me so much more about the uses of turmeric beyond just bringing color to our cooking! I was thrilled to learn how to grow and harvest turmeric too! I was astounded by the diversity of ways in which turmeric can be used every day in simple home remedies for a huge range of health conditions. It was great to learn the Ayurvedic and modern science of turmeric uses, as well as the easy recipes Acharya Shunya and Chef Sanjai share in this generous class. I will watch this class again for years to come!
- Melanie Birtchnell
Melbourne, Australia