Befriend Sattva-promoting Ayurvedic super foods: Ghee and Brahmi
---
With any food, learning how and when to consume it, how much to have in a seasonally appropriate way, leads to health. Through these classes, you will learn how to make judicious use of these herbs and foods so that each and every tissue of our body can be in health and regain vitality.


Join us in this class as Acharya Shunya and Chef Sanjai engage us with interesting anecdotes, life rituals, home remedies and a unique blend of traditional and creative recipes that connect us to these humble healers growing all around us.


These unique classes help us to befriend nature's amazing gifts. Rather than limiting our knowledge to a clinical listing of benefits and a consumerist mindset, our consciousness now has the opportunity to expand. Here's a deeper appreciation and understanding of the life force, context, and holistic observations of these healing plants and foods. Such a connection is mutually beneficial. In times of distress or disease, the wisdom of these herbs will help us through, and by growing these herbs and giving them our support, we participate in spreading nature's abundance.


A tradition worth carrying forward
Acharya Shunya's great grandfather Bade Baba and grandfather Baba were spiritual teachers, who imparted knowledge for a healthy lifestyle through Ayurveda, and to realize our spiritual potential through wisdom from the Vedas. During their time, India's rural population faced many challenges due to colonial rule and were impoverished economically and culturally. Baba would send his students to teach the villagers about locally growing herbs to awaken their health in simple yet profound ways.


By sharing this ancestral wisdom in a community that wishes to awaken and embrace their right to be healthy by connecting to nature's gifts, Acharya Shunya continues the tradition of her family. When she teaches, she references wisdom from the sages who compiled authoritative treatises on Ayurveda, and from her own lineage's lived traditions.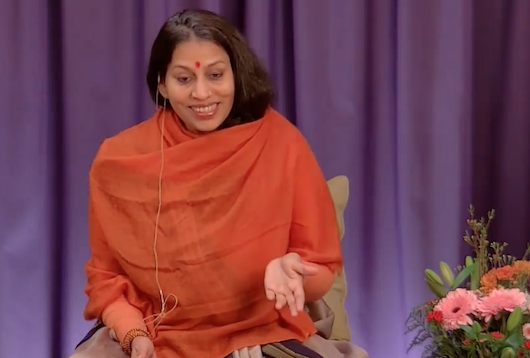 If you ever wanted to really know a herb, this class is for you. Build a connection by tasting, feeling, touching, spending time in its company, respecting it, and inviting it into our kitchens and gardens.


Brahmi, a rasayana, has amazing rejuvenative properties for the brain, mind and heart. Taken in the fresh juice form and in ghee, its qualities are at their peak. By calming excessive Pitta, rajas, internal compulsions and agitations, it promotes balance in the mind, intelligence, intelligent living and helps one to become peacefully alert. It is used in medicines to treat epilepsy, convulsions. insanity, schizophrenia, depression, psychosis, and mania.



In depth knowledge about Brahmi and Ghee, taught directly from sacred Ayurveda texts such as: Charaka Samhita, Bhavaprakash, Susrut Samhita.
A lively class, taught in a holistic and systematic manner, that effectively delivers a comprehensive understanding, led by best selling Ayurveda author, and Vedika Global wisdom school founder, Acharya Shunya.
Step-by-step, guided recipes, direct from ancient texts, tested and designed for contemporary living, demonstrated by our passionate Ayurveda Master Chef Sanjai.
A printable, practical in-home remedy and recipe guide, to add to your very own Ayurveda resource library.
Enhance Your Wellbeing Naturally With Brahmi and Ghee
Home remedies and recipes with Brahmi
Cooling, nourishing hair oil: Use Brahmi hair oil the right way to cool the system, and relieve heat/anger related headaches. Brahmi-amla hair oil is very beneficial for hair growth.
Tonic to improve memory, mental strength and reduce anxiety: Brahmi is a tonic for the nervous system and calms anxiety, sleeplessness, nightmares. It improves clarity and balance to help cope with life situations. Learn how to consume it appropriately with milk, ghee for maximum benefits.
Anti-heat: Get relief from excess heat and burning sensations in the body, for example, in chicken pox or during menopause.
Brahmi swaras Bring the benefits of Brahmi into your life with this simple yet potent preparation. Learn how to make and when to consume it.
Brahmi ghee: Two powerful SUPER foods come together to help to calm everything down. Shunya ji advises this especially for people undergoing radiation treatment. Learn how to make this amazing preparation that makes the goodness of Brahmi available to you anytime. It is an excellent antidepressant and brain rejuvenant.
Home remedies and recipes with Ghee
First aid ointment: Learn how to use ghee for small burns, cracked lips and skin
Lubrication for your eyes and nasal passages Did you know ghee can give relief from dry burning eyes caused by excessive use? Regular use of ghee improves vision!
A gift for generations: Ghee washed a 100 times and aged ghee are some gifts that you can give to friends and future generations. These specially prepared forms of ghee can heal scars from herpes and chickenpox.
Mouth rinse: Use the lubricating properties of ghee to have stronger teeth, heal mouth ulcers, and relief from TMJ.
Make ghee at home: The proper process of making ghee is quite meditative ! Devote some time to make your own batch from organic ingredients and store it.
Ghee magic for summer and winter: Did you know that Ayurveda uses spices very effectively to manage the effects of the seasons ? Learn how to use an appropriate combination of spices with ghee to make dishes balanced for summer, fall, winter or spring. This 'magic' can elevate your dishes by blending the goodness of ghee with appetizing spices.
Enjoy the learning journey with a knowledge enhancing class format


BRAHMI
0:12:54 - talking about Mandukaparni
0:18:17 - Overview of Rasayana tantra and how does rasayana work
0:31:30 - Overview of Brahmi and its benefits
0:42:02 - Information on how to grow Brahmi
1:28:40 - Remedies with Brahmi for insomnia
1:31:46 - Remedies with Brahmi for anxiety
1:35:52 - Remedies with Brahmi for hair
1:37:37 - Remedies with Brahmi as anti-heat
GHEE
1:45:50 - Overview of the effect of ghee on doshas/agni
1:56:13 - Discussion on the types of ghee
2:08:50 - Common usages of ghee
2:21:08 - Nasya karma/ ayurveda lifestyle daily recommendation
2:23:05 - Contra-indications for consumption of ghee
2:26:20- Overview about washed ghee
3:38:24 - Demonstration of washed ghee
Your Instructors
Benefit from ancient wisdom and years of authentic lived experiences by our teachers.

Experience an intimacy and deeply personal experience with Brahmi and Ghee and our teachers. As a result of their deep wisdom, personal passions and embodiment of Ayurveda lifestyle, the delivery is authentic and from the heart, leaving you feeling connected to Mother Nature, her gifts of wellness and your own innate capacity to self-heal.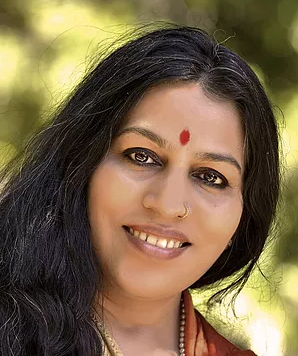 Acharya Shunya is an extraordinary teacher and author of the living wisdom of Ayurveda. She is a traditional Vedic lineage holder and founder of Vedika Global, former President of the California Association of Ayurveda Medicine and teaches at the California Institute of Integral Studies and complementary medicine symposiums at Stanford, UCLA, and UCSF. Acharya Shunya's latest book, "Ayurveda Lifestyle Wisdom" is a bestselling book on Amazon.com.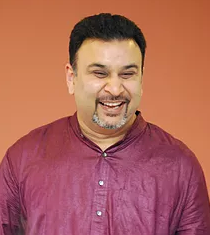 Chef Sanjai is the head of the Ayurveda cooking department at Vedika Global and serves on the Board of Vedika Global. He teaches over 200 original recipes inspired by ancient Ayurvedic source texts, based on the science of the healing potency and potential of the ingredients used in the healing Ayurvedic recipes.
A class loved by all: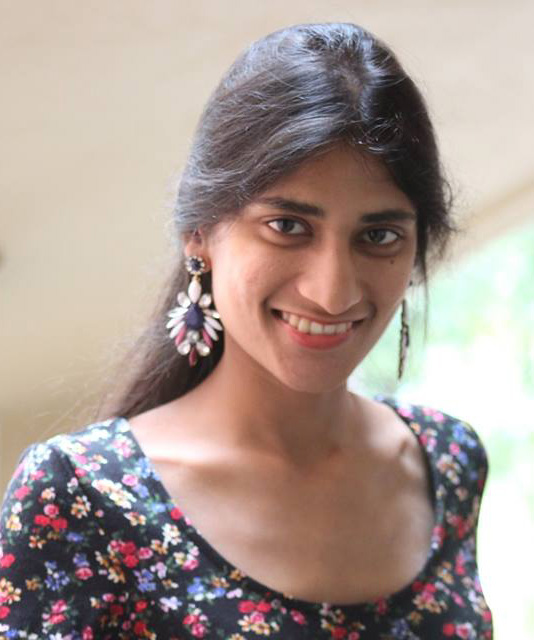 I have the Brahmi plant growing in my home, and every morning now I pluck some leaves and thoroughly chew them in my mouth before drinking some warm water. This is a slow positive change, but I think a more permanent one. In particular, as it works on our minds, the changes will show up in subtle ways. For myself, I have noticed that the quality of patience is more prominent. To my anxious and impulsive mind, this plant gives a more stable mindset. It's especially useful for people like me who have a lot of pitta (heat) dosha (bio-energy) or an imbalance of it. If you feel drawn towards this plant even slightly, I highly encourage you to grow this wonderful herb in your home and reap the benefits in your own way. The video will give you more insight into ways that you can use this plant in recipes and for home remedies.
- Shivani Gupta
Atlanta, GE