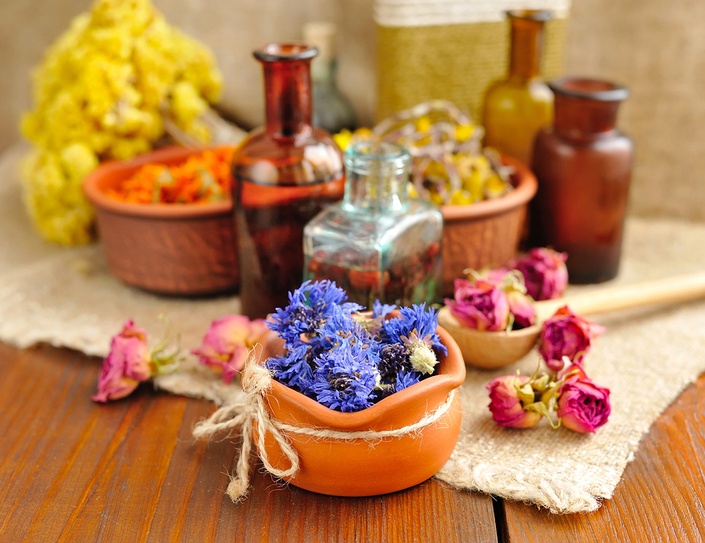 Ayurvedic Flowers ~ Jasmine, Marigolds, Rose, Water Hyacinth, Magnolia, Hibiscus

A renewed appreciation of the power of flowers
---
Just the thought and vision of flowers brings us feelings of relaxation and pleasantness. Now we have an opportunity to know even more about these beautiful expressions of nature's joy! They are profound healers and sage spirits whom we can begin to appreciate as our consciousness gets elevated and we begin to connect to the natural world.


Not only do they bless us with their beauty, aroma and energy, but they also have many medicinal properties. They share a potent message of how to gift a beneficial experience of fullness, pleasantness and abundance to another. Having beauty need not be about reducing others or being self obsessed.


Join us in this class as Acharya Shunya and Chef Sanjai engage us with interesting anecdotes, life rituals, home remedies and a unique blend of traditional and creative recipes that connect us to these humble healers growing all around us. They invite you to cultivate a deeper connection with locally growing plants, by learning about their larger context, and going beyond mindless consumerism.


Can you imagine how beautiful the whole world can be when we are growing these flowers, gifting them and benefitting from them?


A tradition worth carrying forward
Acharya Shunya's great grandfather Bade Baba and grandfather Baba were spiritual teachers, who imparted knowledge for a healthy lifestyle through Ayurveda, and to realize our spiritual potential through wisdom from the Vedas. During their time, India's rural population faced many challenges due to colonial rule and were impoverished economically and culturally. Baba would send his students to teach the villagers about locally growing herbs to awaken their health in simple yet profound ways.

By sharing this ancestral wisdom in a community that wishes to awaken and embrace their right to be healthy by connecting to nature's gifts, Acharya Shunya continues the tradition of her family. When she teaches, she references wisdom from the sages who compiled authoritative treatises on Ayurveda, and from her own lineage lived traditions.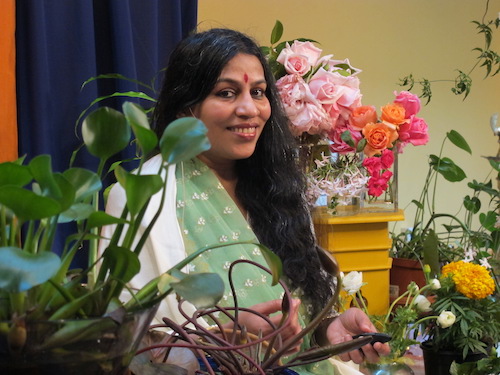 In this class, Acharya Shunya shares insights about flowers such as the rose, water hyacinth, hibiscus, marigold, jasmine and magnolia.


Rose - Beauty without vanity
A fragrant blessing that delights the heart, a friend that calms the emotions, an enhancer of sexual health, a refreshing flavourful elixir that mitigates heat, that is the rose ! It balances all 3 doshas, namely Vata, Pitta, Kapha. May we be beautiful like a rose to benefit all living beings.


Water hyacinth - Purifier of water bodies
It is an aquatic flowering plant that deserves a closer look due to its medicinal properties. Its matted roots perform natural filtration and a provide a friendly shaded environment to fishes. It can arrest bleeding from wounds, and is an antifungal agent too. It lives in muddy water yet continues to thrive. May we be like a water hyacinth even amidst dysfunctionality.


Hibiscus - Sacred and sublime
A beautiful flower that is used in sacred rituals and worship, the hibiscus is very useful for hair care. It calms excess Pitta in the head and brain area.


Marigolds - Radiant uplifter
This sacred flower is known to purify the blood, reduce stress, and impart radiance to the skin.More about marigolds is available in the same series on Ancestral Ayurveda Teachings.


Jasmine - Fragrant soother
Its flowers and leaves have a calming and uplifting effect on the mind. It is useful for diseases of ears, eyes and mouth. Thousands of these little flowers going to make a small amount of essence teach us how responsibility is executed through teamwork!


Magnolia - Sacred purifier
This majestic tree produces beautiful blossoms which are anti-parasite and anti-poison. They purify water and make it aromatic.


Join us in this class to learn what the sages of Ayurveda knew about the beautiful flowers. May we be beautiful to benefit other beings!



In depth knowledge about Ayurvedic flowers, taught directly from sacred Ayurveda texts such as: Charaka Samhita, Bhavaprakash, Susrut Samhita.
A lively class, taught in a holistic and systematic manner, that effectively delivers a comprehensive understanding, led by best selling Ayurveda author, and Vedika Global wisdom school founder, Acharya Shunya.
Step-by-step, guided recipes, direct from ancient texts, tested and designed for contemporary living, demonstrated by our passionate Ayurveda Master Chef Sanjai.
A printable, practical in-home remedy and recipe guide, to add to your very own Ayurveda resource library.
Enhance Your Wellbeing Naturally With Ayurvedic Flowers
Detox with Hyacinth: Learn to use the fresh or dried flowers of Hyacinth asa home remedy, which has a mild laxative effect and removes food-poisons and prevents parasites. Did you know that the flower has a therapeutic drying effect that removes excess water, easing conditions such as edema, water retention and excess fat?
Hair tonics: Use Hibiscus to promote thick hair growth, prevent hair loss and premature greying of hair.
Radiant face pack: You are invited to some moments of rest and relaxation orchestrated by combining marigold petals with natural moisturisers and cleansers!
Oral rinse: Cultivate oral health using Jasmine flowers and leaves to make a rinse. They have a strong antiseptic, antibacterial effect to counteract bleeding gums, bad odor, cavities.
Jasmine masala: This unusual ancestral recipe for a spice mix has a detoxifying effect through its light bitterness.Use it to flavor any vegetable, or even add to khichadi.
Squash with jasmine spice mix: Put the spice mix to a flavorful use in this delicious dish made with zucchini and onion. You can use other seasonally appropriate vegetables too!
Rose petal jam: What a mouth watering, cooling elixir for hot summers and falls! Not only is this lip-smacking concoction good for the heart, blood purifying, tri dosha balancing, cooling and nourishing for the body but it also counteracts acidity and nausea.
Rose syrup: Keep the goodness of roses around for longer! Make a syrup and use it to flavor many different beverages.
Rose paneer balls: It's hard to stop with just one! This treat is an excellent sweet treat for summer and fall.
Enjoy the learning journey with a knowledge enhancing class format


Welcome and Introduction to the Vedic Ancestral Lineage of Acharya Shunya
Medicinal Flowers- Overview of Medicinal Attributes of Rose 15:16
General Information on Doshas 24:18
Overview of Medicinal Attributes of Water Hyacinth 36:08
Overview of Medicinal Attributes of Hibiscus 56:32
Overview of Medicinal Attributes of Marigold 1:05:20
Demonstration of Marigold Facial Pack 1:07:10
Overview of Medicinal Attributes of Jasmine 1:23:54
Overview of Medicinal Attributes of Champaka 1:32:30
Summary of rose, water hyacinth and jasmine 1:36:07
Cooking with Healing Flowers / Jasmine Masala Veggies 1:42:50
General Information on growing and care of Jasmine 1:58:10
Rose Petal Jam 2:01:36
General Information on Growing Roses 2:08:20
Rose Petal Syrup 2:18:14
Rose Paneer Balls (Rose Laddoo) 2:25:34
General Information on how to grow water hyacinth, water lily, lotus, marigold and champaka 2:30:31
Closing Mantra 2:34:24
Your Instructors
Benefit from ancient wisdom and years of authentic lived experiences by our teachers.

Experience an intimacy and deeply personal experience with Ayurvedic flowers and our teachers. As a result of their deep wisdom, personal passions and embodiment of Ayurveda lifestyle, the delivery is authentic and from the heart, leaving you feeling connected to Mother Nature, her gifts of wellness and your own innate capacity to self-heal.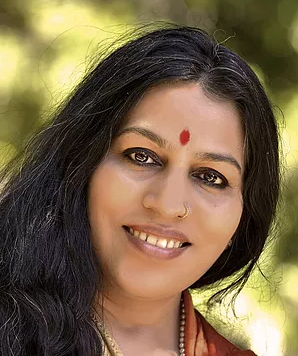 Acharya Shunya is an extraordinary teacher and author of the living wisdom of Ayurveda. She is a traditional Vedic lineage holder and founder of Vedika Global, former President of the California Association of Ayurveda Medicine and teaches at the California Institute of Integral Studies and complementary medicine symposiums at Stanford, UCLA, and UCSF. Acharya Shunya's latest book, "Ayurveda Lifestyle Wisdom" is a bestselling book on Amazon.com.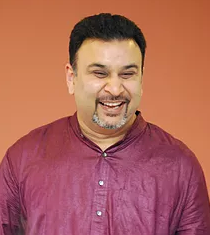 Chef Sanjai is the head of the Ayurveda cooking department at Vedika Global and serves on the Board of Vedika Global. He teaches over 200 original recipes inspired by ancient Ayurvedic source texts, based on the science of the healing potency and potential of the ingredients used in the healing Ayurvedic recipes.
A class loved by all: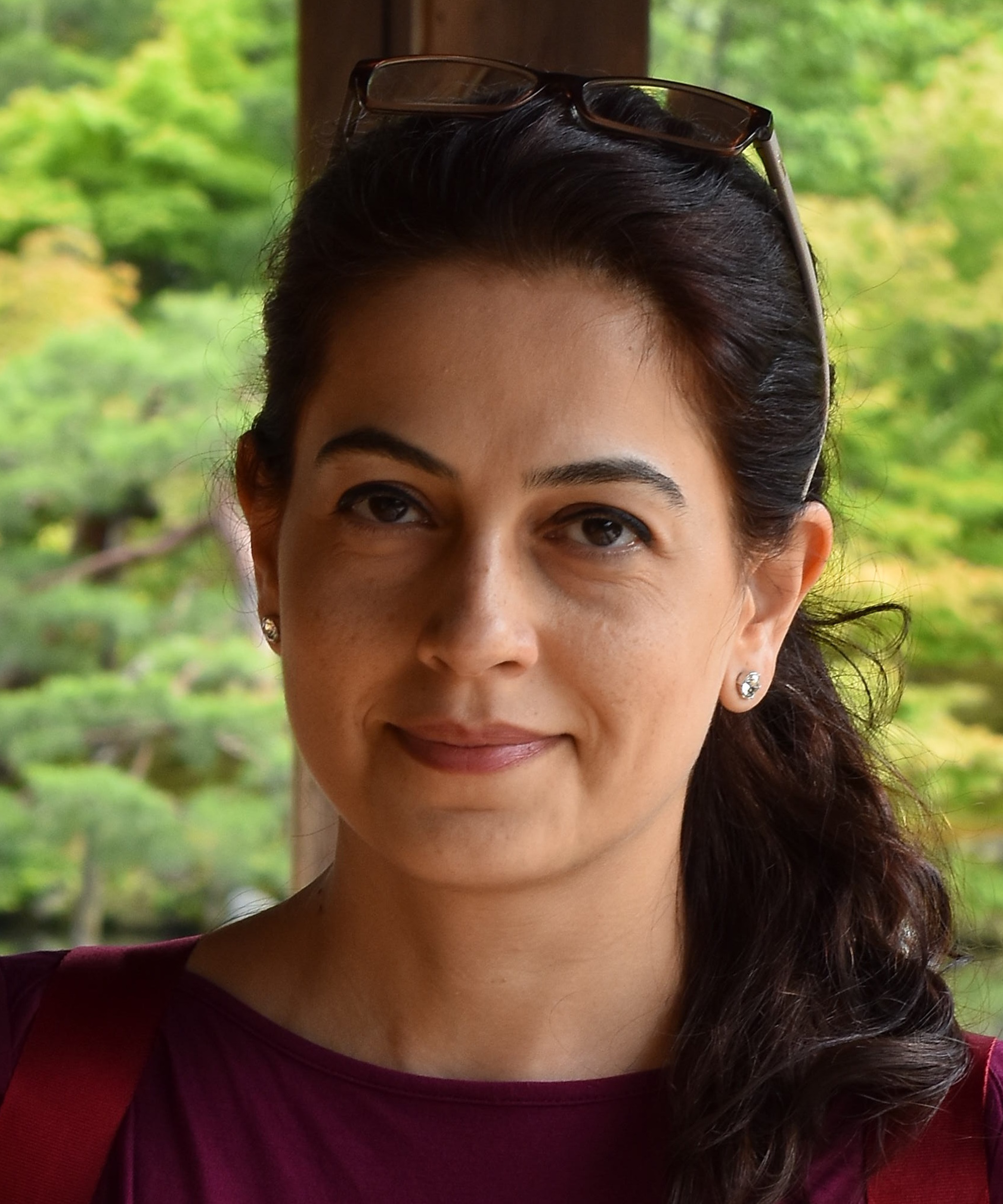 This video brings you in alignment with nature and teaches you the healing power of flowers. You will be surprised to see that with some really easy to grow flowers, you can radically change your health for the better, bring vitality to your skin and enhance your overall wellness. This is a profound yet simple and approachable teaching, which can easily be implemented in our daily lives.
- Ozlem Tokman
Kuala Lumpur, Malaysia