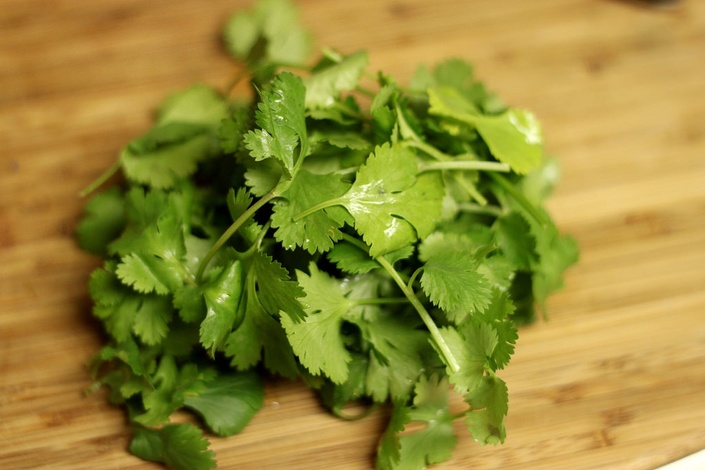 Coriander
Heal Your Physical and Emotional Heart

Coriander - aromatic and full of healing goodness
---
Get ready to take a second long look at Coriander through the lens of Ayurveda! A herb that is so humble yet potent and complex, inbuilt with intelligence and a giving heart, coriander is ready to share its blessings with all. A blessing for the ecosystem around, it attracts an array of pollinators. It is very easy to grow in your garden in pots or in the soil.


As commonly used as salt and turmeric in some cuisines, coriander is an every-day herb. Its leaves, dried seeds and powder have a host of benefits. When you really get to know this plant through Acharya Shunya and Chef Sanjai's class, you can cultivate a wise, mutually beneficial relationship with it. Listen to them discuss its pharmacological properties and unique place in medicine and cuisine, bringing out less known aspects from authoritative texts.


Coriander is a thirst quencher and pacifies heat. Did you know that this herb is super heart friendly? As an acknowledgement of its special qualities, it is called 'Hridyaa' in Sanskrit - one which benefits the heart and imparts wellbeing. Being in its company, inhaling its uplifting aroma and consuming it, gives courage and strength to the emotional and physical heart!


This herb is very good for improving eyesight too. Through its intriguing combination of qualities such as being light to digest, having a pungent and bitter taste yet nourishing to the body, the delicate looking coriander imparts balance to all 3 doshas, Vata, Pitta, Kapha. Its seed has an earthiness and its leaves impart moistness.


Acharya Shunya's great grandfather Bade Baba and grandfather Baba were spiritual teachers, imparting the knowledge of a healthy lifestyle through Ayurveda, along with wisdom to realize our spiritual potential from the Vedas who lived and spread the knowledge of spirituality, health and wellbeing to the people in the local communities. At that time, India 's rural population faced many challenges due to colonial rule and were impoverished economically and culturally. Baba would send his students to teach the villagers about locally growing herbs to awaken their health in simple yet profound ways. By sharing this ancestral wisdom in a community that wishes to awaken, embrace their right to be healthy and connect to nature's gifts, Acharya Shunya continues the tradition of her family.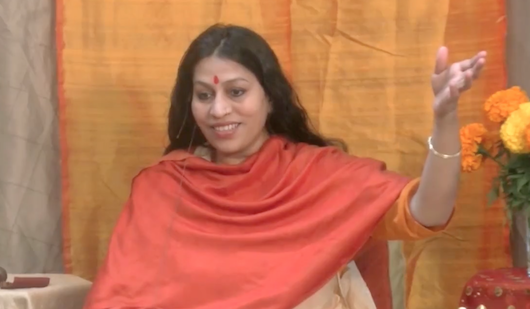 Learn how to use it in many different and appropriate home remedies and recipes to craft health from your kitchen. This class is quite unique in that the teachers are conveying wisdom from their consciousness and lives rather than just listing information.


Allow a part of your crop to flower and seed so that you can have a cycle of plants ready to harvest at different times. One of the astonishing secrets about growing your own plants is that the herb has quite another level of flavour and impact because of the mindful connection that we create.


Coriander has a beautiful message for us - how to be a consciousness that gives and benefits everyone around us.



In depth knowledge about coriander, taught directly from sacred Ayurveda texts such as: Charaka Samhita, Bhavaprakash, Susrut Samhita.
A lively class, taught in a holistic and systematic manner, that effectively delivers a comprehensive understanding, led by best selling Ayurveda author, and Vedika Global wisdom school founder, Acharya Shunya.
Step-by-step, guided recipes, direct from ancient texts, tested and designed for contemporary living, demonstrated by our passionate Ayurveda Master Chef Sanjai.
A printable, practical in-home remedy and recipe guide, to add to your very own Ayurveda resource library.
Enhance Your Wellbeing Naturally With Coriander
Home remedies with Coriander
Eye wash: Learn to make a cooling eye wash for inflamed eyes and conjunctivitis.
Heat induced rash, redness on skin: Put together a cooling, moistening pack for chafed, inflamed skin.
Purify the bladder and urinary system: Ease urinary infections and burning urination with a special medicinal recipe
Cool down with coriander: Enjoy this unique infusion that has moonlight as a necessary ingredient! It is recommended for those experiencing bodily heat and exhaustion from heat, menopause and excessive pitta.
Manage flatulence, indigestion, nausea: This simple to put together and delicious spice mix will give you relief from myriad digestive challenges
Wear your herb: Cultivate a deeper connection with Coriander's healing properties by learning how to wear it on your body.
Sweet potato and cilantro pesto: Learn to make A yummy healthy recipe that satisfies the hunger pangs in such a tasteful way!
Learn many more remedies to heal conditions such as diarrhea due to heat, bad breath, hemorrhoids, heartburn, nasal bleeding, stomatitis, excessive thirst.
Enjoy the learning journey with a knowledge enhancing class format


Shunya ji's Method of Teaching (00:00:00)
Shunya ji's Remembrances of Her Hometown and Her Guru, Baba (00:17:32)
General Overview of Coriander - Students' Shares (00:23:17)
The Eight Factors of Food Intake (00:35:39)
Benefits of Coriander (00:50:38)
External Uses of Coriander (01:03:38)
Internal Uses of Coriander & Decoctions (01:16.19)
Coriander's Prakriti (Nature) (01:29:24)
Students' Questions & Concluding Remarks (01:38:57)
Your Instructors
Benefit from ancient wisdom and years of authentic lived experiences by our teachers.

Experience an intimacy and deeply personal experience with the Tulsi plant and our teachers. As a result of their deep wisdom, personal passions and embodiment of Ayurveda lifestyle, the delivery is authentic and from the heart, leaving you feeling connected to Mother Nature, her gifts of wellness and your own innate capacity to self-heal.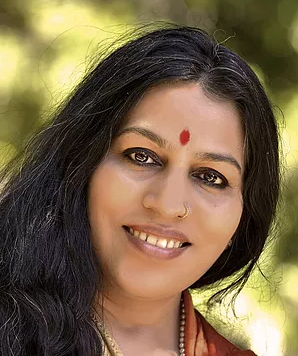 Acharya Shunya is an extraordinary teacher and author of the living wisdom of Ayurveda. She is a traditional Vedic lineage holder and founder of Vedika Global, former President of the California Association of Ayurveda Medicine and teaches at the California Institute of Integral Studies and complementary medicine symposiums at Stanford, UCLA, and UCSF. Acharya Shunya's latest book, "Ayurveda Lifestyle Wisdom" is a bestselling book on Amazon.com.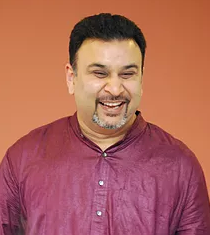 Chef Sanjai is the head of the Ayurveda cooking department at Vedika Global and serves on the Board of Vedika Global. He teaches over 200 original recipes inspired by ancient Ayurvedic source texts, based on the science of the healing potency and potential of the ingredients used in the healing Ayurvedic recipes.
A class loved by all:



I have a new appreciation for my all-time favorite herb, Coriander. It's ability to cool, soothe and moisturize is especially important to me and my family since we live in the desert Southwest, where it is often quite hot and dry. Coriander, and the Cilantro leaf, are a true gift from Mother Earth. The way Shunya ji spoke about this beautiful, delicate green plant with such love and reverence has inspired me to grow my own at home and incorporate it more into my life.
- Connie Stultz
Gilbert, AZ



Trust the clarity you gain from this beautiful discourse by a Master Teacher on a highly evolved, spiritual plant - Sri Dhanyak ji. It is truly a lived wisdom and it will keep on growing in your life as it has in mine in myriad of ways - from the new relationship to the world of medicinal herbs to the coolness of the Hima water in the summer days to the remedies that never fail… I followed Shunya Ji's words on how to heal the grief with the help of a Coriander plant that grew in my garden and it has brought me a great relief. I never knew about the ancient practice of wearing the herbs - Oshadhi - and how specifically Coriander helps to heal the heart. Unexpected blessing and a renewed understanding that it is indeed a beautiful, beneficial and giving Universe. We are told to strive to be like a Coriander plant - to be a blessing to the world. This humble being sets the bar high - from attracting dozens of pollinators to healing so many afflictions to giving us courage and strength… This knowledge has been passed down the countless generations of the Teachers and it is such joy to hear it and be inspired!
- Basia Wasowski
Mountain View, CA