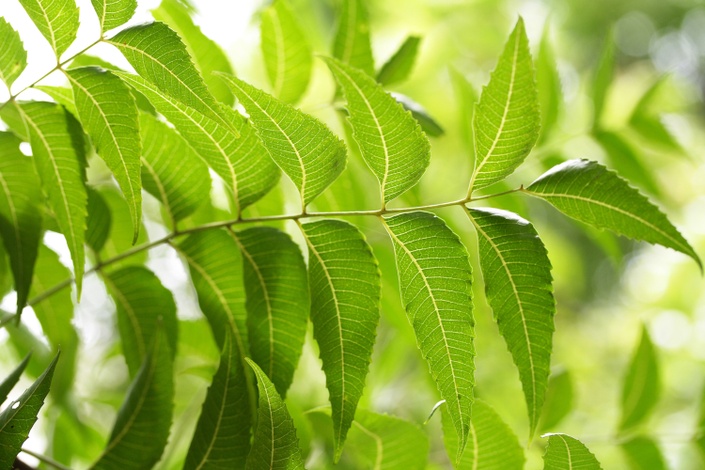 Neem
Your Ally in Detoxification

Meet the Mighty Neem Tree and your Refreshing Spring Detox
---
Experience a unique journey to develop a relationship with the profound healing properties of the entire Neem tree, as taught by Acharya Shunya from her ancient oral lineage tradition. Scientifically proven for detoxification, the Neem tree promotes physical and mental vitality, and ensures environmental balance, as well. In addition to the in-depth understanding of the benefits of the whole Neem tree, this inspiring class provides you with effective, tried and tested home remedies and a cleansing Spring Detox.


Led by Acharya Shunya, this class is unique as a result of her spiritual lineage, personal experiential knowledge and approach to Ayurveda as a "lifestyle". Her knowledge is as extensive as it is deep, and she effectively creates a shift in you, leaving you inspired, grateful and deeply connected to Mother Nature. Through this class, you will gain insights into the true wisdom of Ayurveda, which promotes vitality and good overall health via connecting you to your own innate capacity for well-being and self-healing.


Acharya Shunya's authentic style, sharing of captivating stories surrounding her own experiences with Neem, and personal firsthand experience with ancient Ayurvedic herbal wisdom, allows for the knowledge to be easily learned and incorporated into your life. Moreover, the class is taught in an intimate and unique immersive style from an ancient tradition called gurukulum, which evokes an immediate heartfelt connection with the Neem tree. Master Ayurveda Chef Sanjai's recipes are delicious and easy to follow. His culinary expertise and natural passion for Ayurveda leave you inspired to transform and embark on a journey of self-healing.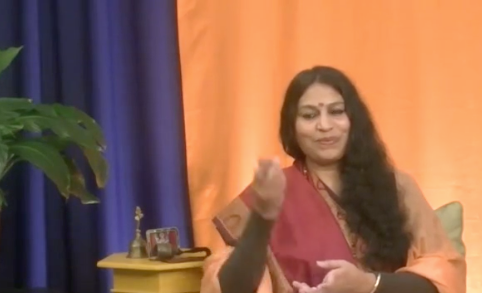 Specifically designed to empower you, this video leaves you knowledgeable and confident with practical ways to enhance your wellbeing, as well as develop a deeper appreciation for the wisdom of Mother Nature as revealed by the science of Ayurveda.


In depth knowledge about the Neem tree and how to use neem for common remedies, taught directly from sacred Ayurveda texts such as: Charaka Samhita, Bhavaprakash, Susrut Samhita.
A lively class, taught in a holistic and systematic manner, that effectively delivers a comprehensive understanding, led by best selling Ayurveda author, and Vedika Global wisdom school founder, Acharya Shunya.
Step-by-step, guided recipes, direct from ancient texts, tested and designed for contemporary living, demonstrated by our passionate Ayurveda Master Chef Sanjai.
A printable, practical recipe guide, to add to your very own Ayurveda resource library.
Enhance your wellbeing naturally with neem
Gain optimal health and begin to build a reverential and everlasting relationship with Ayurveda. Acharya Shunya's teaching style is authentic and powerful; she embodies and lives Ayurvedic wisdom. Infused with deep expertise, the recipes, rituals and practices are powerfully taught in a way that will remain with you for years to come.


Get started today to create an in-home medicinal toolkit and learn how to:
Maintain healthy teeth and gums: Fight germs naturally by maintaining alkaline levels and keeping bacteria away, with the neem twig (Nature's toothbrush).
Brighten your skin: Vitalize your skin and prevent breakouts with nutrient dense Neem oil.
Nourish your hair and scalp: Be dandruff-free, strengthen your hair and prevent hair loss, with fresh neem leaves.
Soothe your eyes: Reduce redness, fatigue and irritation, and cool your eyes with an easy to make neem eye wash.
Heal your skin: Keep eczema, psoriasis, ringworm and skin ulcers at bay, with a therapeutic neem and turmeric paste.
Rebalance your body: Rejuvenate your immune system and cleanse your body with a neem based spring detox.
Keep a cleaner pantry: Grains and rice are bug free. With dried neem leaves a natural pest deterrent, grains stay fresh and uneaten.
Enjoy the learning journey with a knowledge enhancing class format


Introduction to the Neem Tree, and vedic ancestral lineage of Acharya Shunya


Exploration of cultural, personal and traditional associations of the Neem Tree


Ayurvedic pharmacology with references from ancient source texts


Holistic understanding and Ayurvedic concepts pertaining to the Neem Tree


Home Remedies


Demonstration of recipes and discussion of appropriate recipe usage


Your Instructors
Benefit from ancient wisdom and years of authentic lived experiences by our teachers.

Experience an intimacy and deeply personal experience with the Neem tree and our teachers. As a result of their deep wisdom, personal passions and embodiment of Ayurveda lifestyle, the delivery is authentic and from the heart, leaving you feeling connected to Mother Nature, her gifts of wellness and your own innate capacity to self-heal.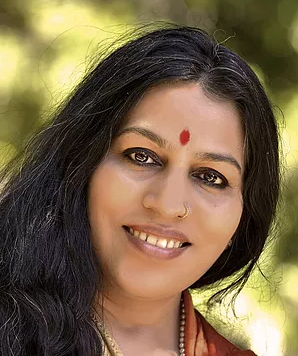 Acharya Shunya is an extraordinary teacher and author of the living wisdom of Ayurveda. She is a traditional Vedic lineage holder and founder of Vedika Global, former President of the California Association of Ayurveda Medicine and teaches at the California Institute of Integral Studies and complementary medicine symposiums at Stanford, UCLA, and UCSF. Acharya Shunya's latest book, "Ayurveda Lifestyle Wisdom" is a bestselling book on Amazon.com.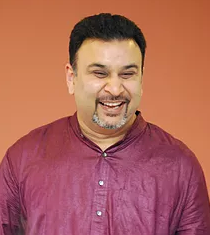 Chef Sanjai is the head of the Ayurveda cooking department at Vedika Global and serves on the Board of Vedika Global. He teaches over 200 original recipes inspired by ancient Ayurvedic source texts, based on the science of the healing potency and potential of the ingredients used in the healing Ayurvedic recipes.
A class loved by all:


As an herbalist who regularly takes classes on botanical medicine, I have lots of experience with teachers from various traditions teaching about plants. Acharya Shunya's depth of embodied lifelong knowledge about the very common and widely used Neem tree is rich with descriptive detail rooted in her personal memories and experiences growing up using it, blended with ancient text-based wisdom and step-by-step demonstration of modern applications. Such a rare combination to find in a class! - Karuna


I love using neem in spring for detox. It's been a few years since I took this class and did a spring detox along with neem, but I plan to incorporate it into every spring season. I recently traveled abroad and used neem on leg rash that appeared, which helped it subside.. It was so interesting to learn about its uses for cancer treatment, as an insecticide on crops and for dry storage bins, and that the neem flowers can be used in cooking! - Karen